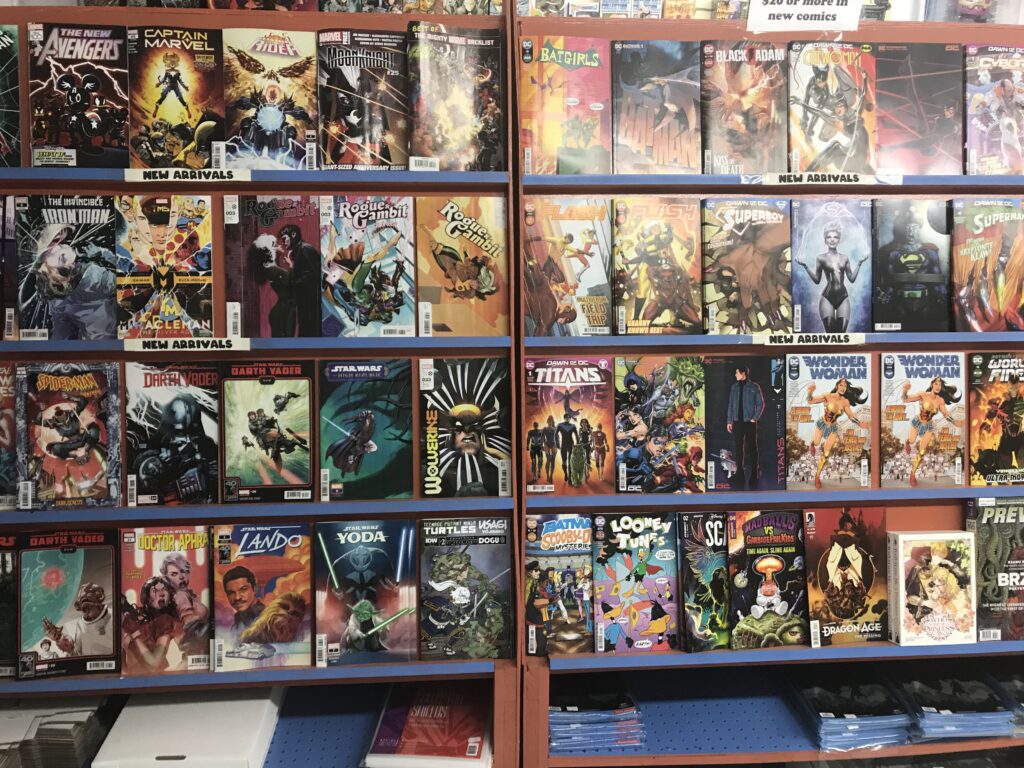 We get all the new Marvel and DCs in every week, and most of the major independant comics too! DCs and manga go on sale on Tuesdays, and Marvel Comics and everything else on Wednesdays.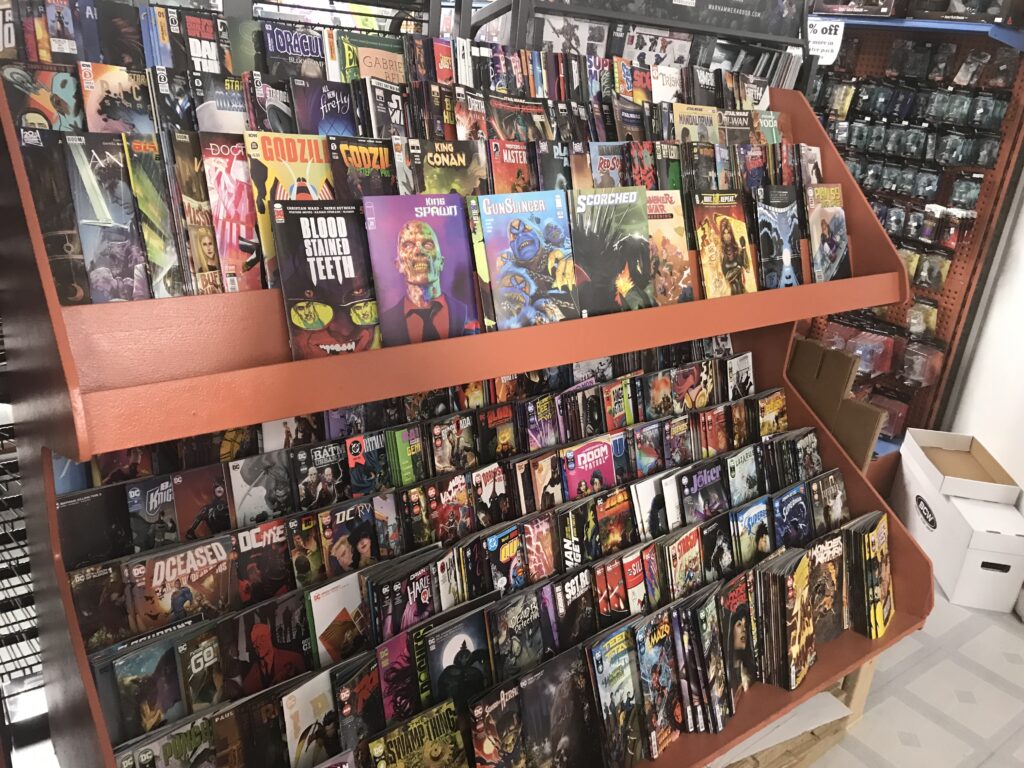 Hundreds of comic book titles! Start a subscription! Discounts for regular pull list customers or comic book purchases over $20 in new issues.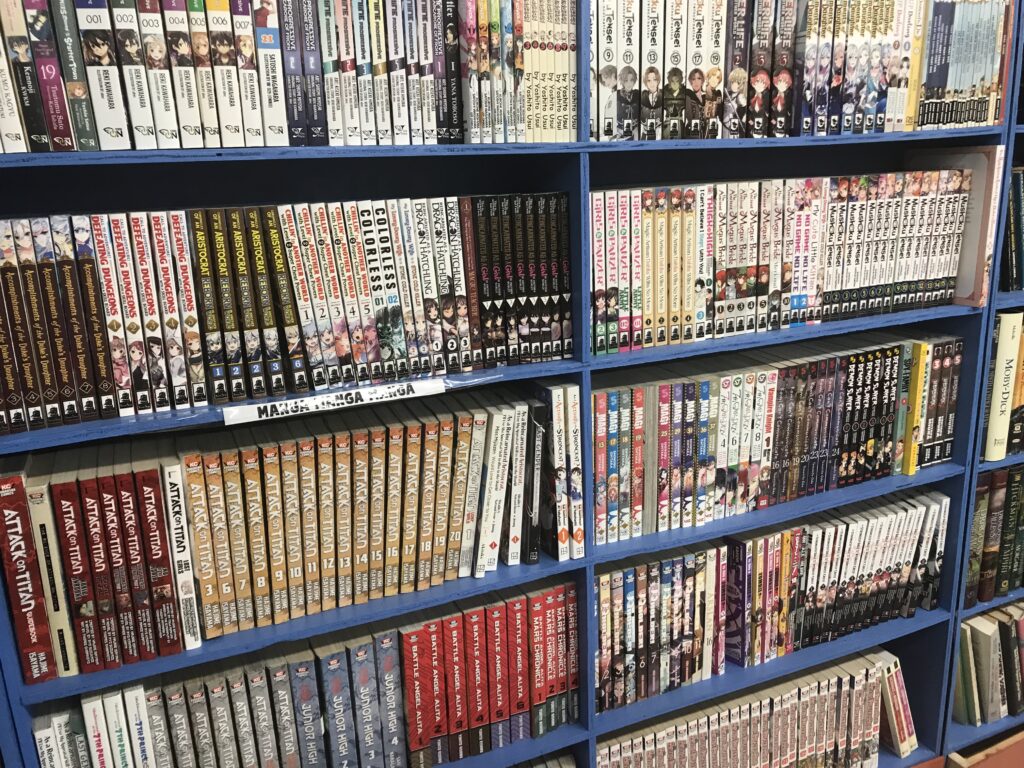 Manga and graphic novels galore! Mainstream to obscure, we've got you covered. Also a growing comic book back issue section! Comic book boxes, bags, and boards in all sizes in stock!